It's Thursday, Aug. 29, 2019. Let's start here.
Interested in
Start Here Morning Briefing ?
Add Start Here Morning Briefing as an interest to stay up to date on the latest Start Here Morning Briefing news, video, and analysis from ABC News.
1. FEMA funds
As Puerto Rico braced for Hurricane Dorian on Wednesday, President Donald Trump took aim at the U.S. territory, calling it "one of the most corrupt places on earth," while adding, "I'm the best thing that's ever happened to Puerto Rico."
Trump said the Federal Emergency Management Agency "will do a great job" handling any potential damage from Dorian, now swirling toward the U.S. mainland, amid scrutiny over his administration's decision to divert millions in FEMA disaster funds to address the border crisis.
Puerto Rico is one of the most corrupt places on earth. Their political system is broken and their politicians are either Incompetent or Corrupt. Congress approved Billions of Dollars last time, more than anyplace else has ever gotten, and it is sent to Crooked Pols. No good!….

— Donald J. Trump (@realDonaldTrump) August 28, 2019
Some of the money would cover the cost of detaining and transporting undocumented migrants, as well as temporary hearing sites at the border, according to ABC News' Kyra Phillips, who tells "Start Here" that critics are questioning why funds are being transferred from FEMA at the height of hurricane season.
FEMA said in a statement that even with the proposed transfer the money left behind in its accounts "will be sufficient to support operational needs and will not impact ongoing long-term recovery efforts across the country."
2. State of the Senate
Ten Democratic presidential candidates appear to have met the Democratic Party's rules to qualify for the next debate, according to an ABC News analysis.
Twenty contenders still remain in the race after Sen. Kirsten Gillibrand, D-N.Y., dropped her 2020 bid on Wednesday, but there was also a shake-up in the fight for the Senate with Sen. Johnny Isakson, R-Ga., announcing his retirement, highlighting the Senate math needed for each party to pass their legislative wishlists if they win the White House.
"Anything all these Democrats talk about wanting to do that couldn't just be done through executive action … will probably need 50 votes for everything ranging from health care to potentially confirming Supreme Court justices," FiveThirtyEight Editor-in-Chief Nate Silver says.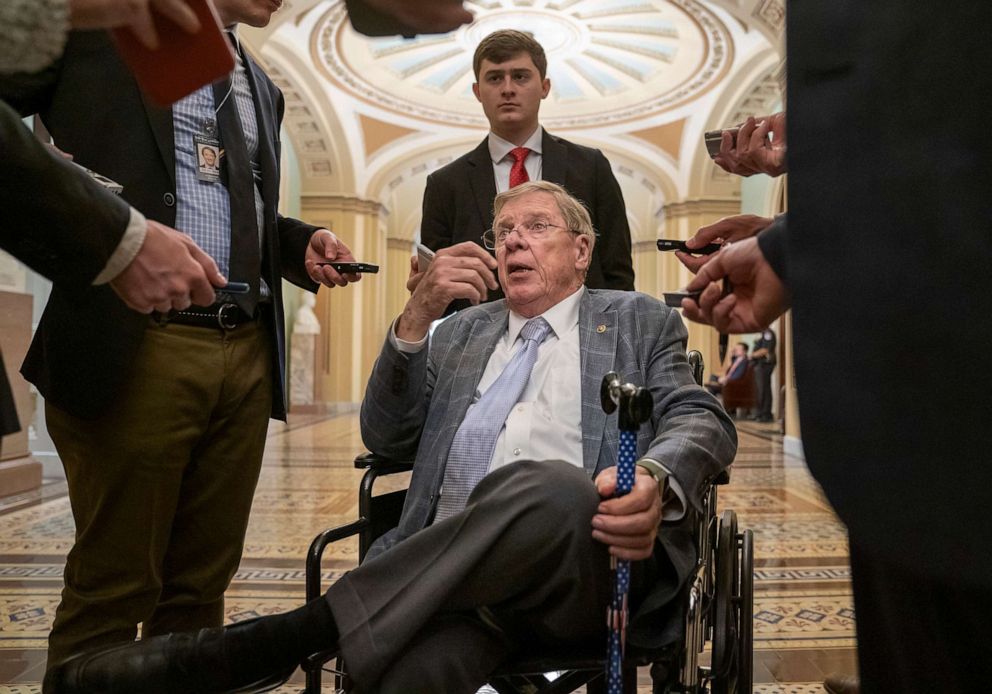 3. Sub missile test?
New satellite images of a North Korean shipyard reveal a potential new threat — a submarine capable of launching nuclear missiles.
Analysts with the Center for Strategic and International Studies' Beyond Parallel say a new ballistic missile submarine is being constructed, and a crane and support vessels suggest preparations for a missile test.
The possible test could complicate stalled nuclear talks between the U.S. and North Korea as the president has continued to downplay Pyongyang's recent short-range ballistic missile launches, according to ABC News Chief Global Affairs Correspondent Martha Raddatz.
"It would significantly increase the threat from North Korea," she says, adding, "In this atmosphere where they're supposed to be scaling back, if they continue on this track it's just one more bad sign."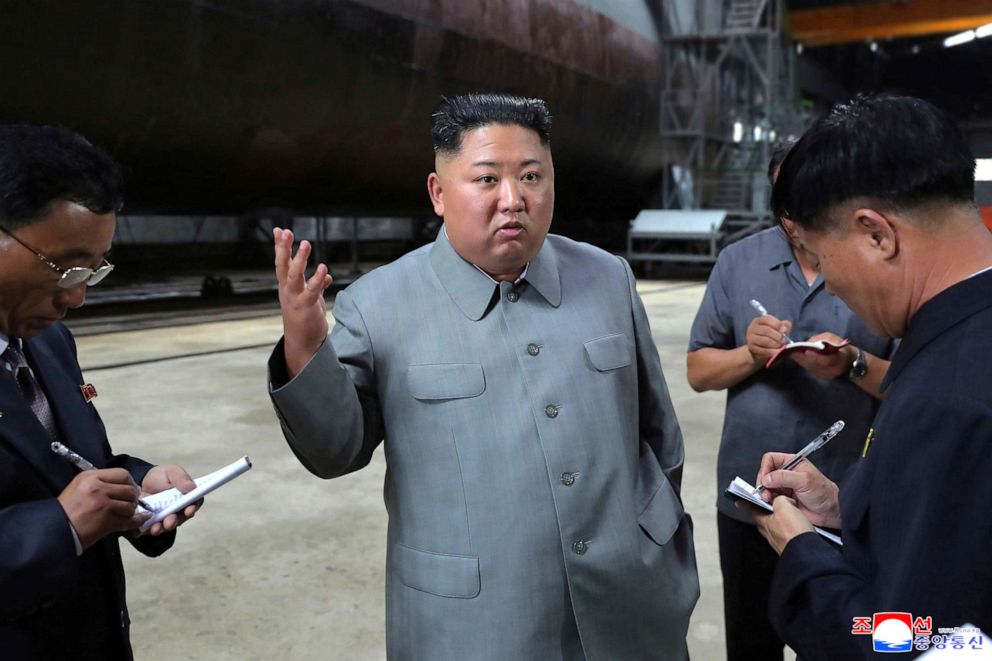 4. 'Religious freedom' case
The Trump administration is backing a Vermont nurse who says she was forced to assist with an abortion, despite objecting to the procedure because of her religious beliefs.
The Department of Health and Human Services is threatening to remove federal funding from the University of Vermont Medical Center and accused the hospital of violating the law "by forcing a nurse to assist in an elective abortion procedure over the nurse's conscience-based objections."
But the University of Vermont Medical Center said in a statement that the allegations were "promptly and thoroughly investigated" and "determined that they were not supported by the facts," noting that the hospital "has robust, formal protections that safeguard both our employees' religious, ethical and cultural beliefs, and our patients' rights to access safe and legal abortion."
HHS said its Office for Civil Rights is used to receiving one religious discrimination complaint a year, but is now reviewing "hundreds." ABC News' Anne Flaherty tells the podcast she spoke to an HHS official who believes it's because of Trump's election and his outspokenness on "religious freedom and people knowing that they have this right under the law to claim a religious objection."
"Start Here," ABC News' flagship podcast, offers a straightforward look at the day's top stories in 20 minutes. Listen for free every weekday on Apple Podcasts, Google Podcasts, iHeartRadio, Spotify, Stitcher, TuneIn or the ABC News app. Follow @StartHereABC on Twitter, Facebook and Instagram for exclusive content and show updates.
Elsewhere:
'It's important to know when it is not your time': Sen. Kirsten Gillibrand, D-N.Y., announced she was exiting the presidential race on Wednesday afternoon, ahead of an expected revelation that she would not qualify for the third round of debates.
'If you see something, say something': Police arrested a North Carolina university student who admitted to planning a mass shooting at his school.
'There was a bear in the house': A Colorado couple was able to survive a violent "boxing match" with a bear inside their home.
'She was truly my unicorn': Professional driver and TV host Jessica "Jessi" Combs died in a jet car while attempting to break a land speed record in Oregon.
From our friends at FiveThirtyEight:
'Could Warren be the new front-runner?': A new national Monmouth poll found that Joe Biden's status as the 2020 Democratic front-runner may be in jeopardy.
Doff your cap:
Six years after surviving a bone marrow transplant, 7-year-old Gabriel Smith had a choice. He could either go to Disney World for the first time or meet the stranger who saved his life. Gabriel, of Springfield, Illinois, told Make-A-Wish, an organization that creates life-changing wishes for children with critical illnesses, that he wanted to meet his bone marrow donor, Dennis Gutt, a 25-year-old carpenter from Germany.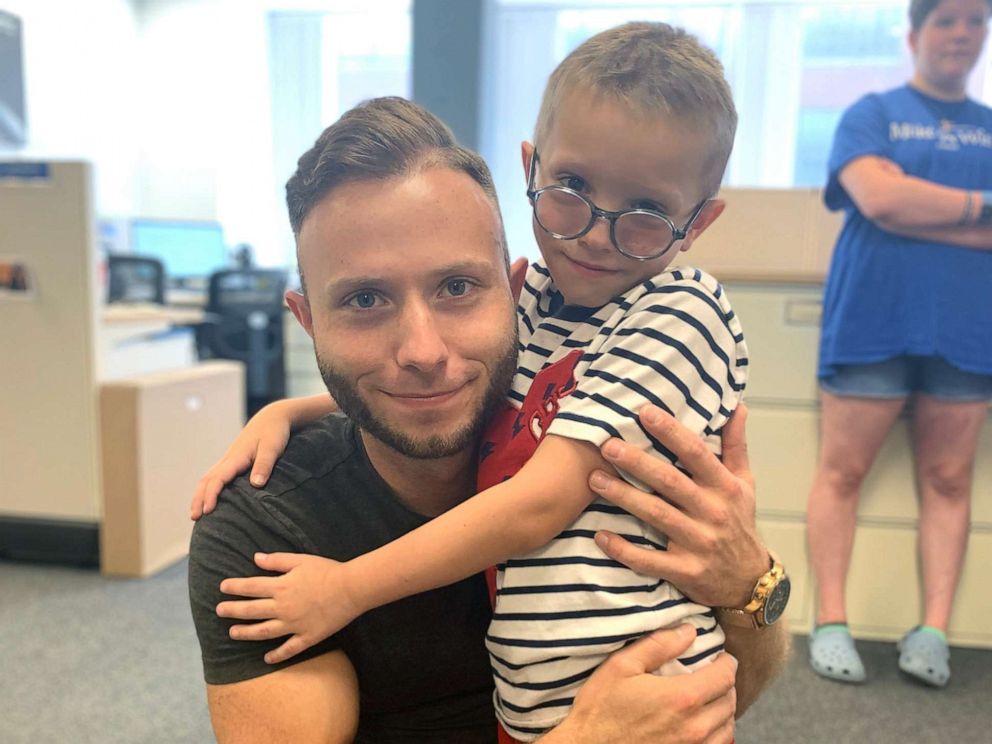 "I couldn't believe I found the person who saved Gabriel's life," Gabriel's mother said. "Back when he got the transplant, we couldn't believe that the donor was only 19, that somebody who was 19 years old saved our son's life."
Original Source